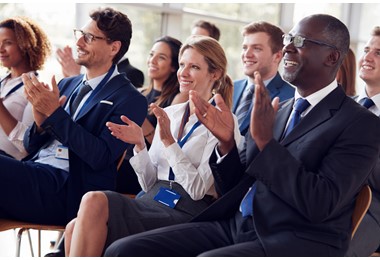 Our member schools benefit from training courses which are designed to provide practical information and advice that senior management staff can easily and effectively put to use in the day-to-day running of their schools as well as to advance their own professional careers. 
In addition to our annual conference we hold themed one-day courses throughout the year for our member schools.
Our member school courses include the following:
New Bursars' Course:
Our New Bursars' Course has been replaced by regular webinar sessions for newly appointed bursars.
Webinars:
We run regular webinars on key issues facing the sector which form part of our accredited training programme.
In-person one day conferences:
Estates and H&S, HR and Finance Conferences are run for member schools during the academic year.
Courses available to non-member schools:
We are currently running our popular 'So you want to be a bursar?'  course as four webinar sessions. They will inform and guide those who are considering a career in the independent schools' sector as either a bursar or senior member of the support staff.  Our next set of webinars will be run on 16 and 18 January 2024 - further details and booking can be found here.