To join ISBA simply complete the application form and send it back to us with your subscription. 
All members are represented in ISBA by their bursar or equivalent. Please note that it is the charity/organisation running the school(s) in question that becomes a member of ISBA.  Bursars are not members of ISBA in their own right. 
The subscription year runs from 1 January to 31 December.
Please email us if you would like more information. 
Subscription fees for 2024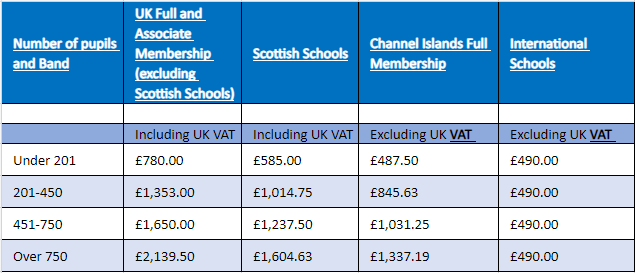 Special rates apply for groups of schools, and these can be obtained by emailing our membership manager.
How to pay
ISBA accepts membership subscriptions by BACS. Full details are available on the application form.  A direct debit form can be downloaded and should be completed and returned with your application form so that we can collect future renewal subscription payments.  All local and overseas charges borne by remitter.
Application form - click here to download.